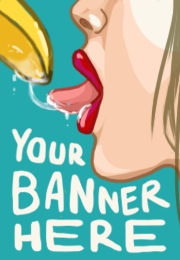 Russian escort girls in Canberra
Here you will find the best Russian escorts Australia has to offer! The main battle with the Russians is taking place on the war front where you'd least expect. Surprisingly, Russia's most fearsome weapon is not yet another piece of advanced military equipment, but its astonishingly beautiful women. These girls seem to have won the hearts of men around the globe, and their reputation seems to proceed them. They are said to be proud and conservative, but they undeniably have class and an unexplainable charm that is so appealing to western men. Their delicate facial features, glowing white skin, and alluring personalities is what makes them stand out.
Russian escorts in Canberra for companionship and sex
Canberra call girls and hookers from Russia will prove to be passionate lovers and loyal companions; It's a rare catch in this part of the world. Meeting a beautiful, flirtatious Russian prostitute has become a reality. Don't leave it up to chance, trying to approach a girl in the street or in a busy venue. Just visit the site, browse through profiles of available women and make a phone call to secure your date.
It's important to note, that escorts don't sell the services; they sell their time and companionship, so whatever happens during your meetings is consensual and stays private. Read personal information and scroll through sexual preferences prior to setting up a date in order to avoid misunderstandings.
Russian escort girls in Australia offer companionship in a form of casual dates, dinner dates and overnight stays. Some prostitutes are available for long-distance trips. In case you'd like to be a guest - book a date with an in call and enjoy an intimate time together at discreet location at affordable rates.
Spend some quality time in the company of a stunning Canberra Russian escort. Classy, gracious companions - they'll fit into any setting, whether it's a romantic walk by Burley Lake or a dinner at Canberra, Civic. Explore the beautiful town of Canberra together, give a proper Australian welcome and you'll be repaid with tenderness and affection.